About Us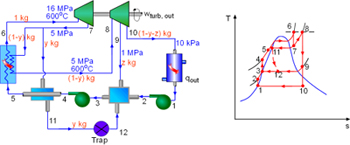 ASK Energy Solutions Pvt Ltd (ASK ESPL)
provides one stop solution to the Clients for Cost Effective, Qualitative, Safe and Timely Execution of Power, Renewable Energy & Utility Projects and ensures Reliable & Efficient Operation & Maintenance of the Power and Renewable energy Plants.
ASK Energy
offers Expert Services of Feasibility Studies, DPR Preparation, EPC Support Services, Project Development, Project Engineering, Procurement Assistance, Project Management, Inspection & Expedition, Construction Management, Commissioning, Trouble Shooting, Operation & Maintenance, Energy Audit, Professional Training Services etc for the Power and Renewable Energy Projects.
ASK Energy
renders services to various Power, Renewable Energy, Sugar, Metallurgical, Petro Chemical, Utility & other industries
ASK Energy
provides a wide range of services to independent power producers (IPP), Captive/ Cogeneration Power Producers, EPC contractors and Lenders. The company has also been associated with several power projects implemented on an EPC basis as Owner's Engineer.
ASK Energy Solutions Pvt Ltd
has formed with a team of Experts who has hands on Expertise in Conceptualization to Commissioning and Operation & Maintenance of Power, Renewable Energy and Utility Projects.
The company owes their existence with high standards & reputation due to Candid & Committed efforts of the founder Mr. G.Gopichander Goud, a Mechanical Engineer with PGDEM and BOE Proficiency and is having rich experience of around
30 years
in various areas of Power, Renewable Energy, Sugar & Metallurgical industries.
Mr. Goud
had undergone Professional Training in a reputed institute, PETS, Nagpur.
Mr. Goud
had experience with the Major Technology Suppliers i.e., Alstom, BHEL, Cethar Vessels, Deutsch Babcock, Hitech, ISGEC John Thompson, Kaluga, LMZ, Oscharg, Siemens, Skoda, Shin Nippon, Sitson, Thermax, Thermal Systems, Thyssen Krupp, Triveni, Walchandnagar Industries etc.
Mr. Goud
had rendered his professional services to the organisations i.e., Ambuja Cements, Arasmeta Power, Avantha Power, Bhushan Power, Bhushan Energy, BPCL, Dalmia Cement, Dept. of Atomic Energy, Deutsch Babcock, Gujarat Flouro, Gujarat Torrent Energy, Hindalco Industries, HPCL Bio Fuels, IL & FS Renewable Energy, Indure, ISGEC John Thompson, Kisanveer SSSKL, Lanco Group, Longview, Nagarjuna Fertilisers, National Fertilisers, Orissa Cement, Petrobrass, Reliance Industries, Saikrupa Sugar, TPS Power, Unimetal Ispat, Urjankur Shree Datta Power Co. Ltd, Urjankur Shree Tatyasaheb Kore Warana Power Co. Ltd, Visa Steel etc.
Mr. Goud has experienced and contributed to:
Independent Power Plants (P.F.Fired Boilers): 60 MW to 1080 MW
Combined Cycle Power Plants (Gas/Naphtha fired): 50 MW to 655 MW
Captive Power Plants (CFBC Boilers): 35 MW to 135 MW
Captive Power Plants (AFBC Boilers): 10 MW to 40 MW
Cogen. Power Plants (Biomass/Bagasse fired Boilers): 10 MW to 44 MW
Captive Power Plants (with Oil & Gas fired Boilers) : 10 MW to 25 MW